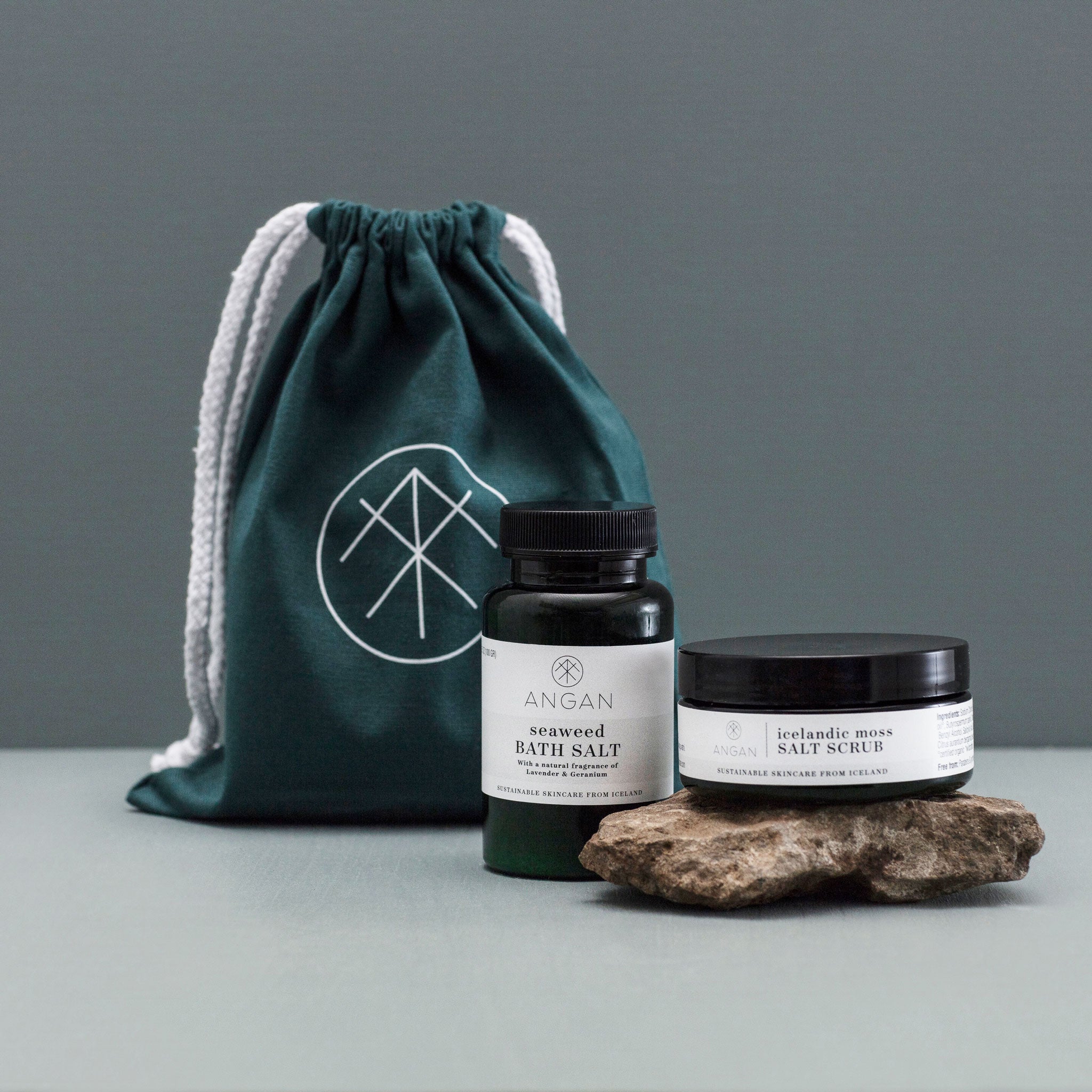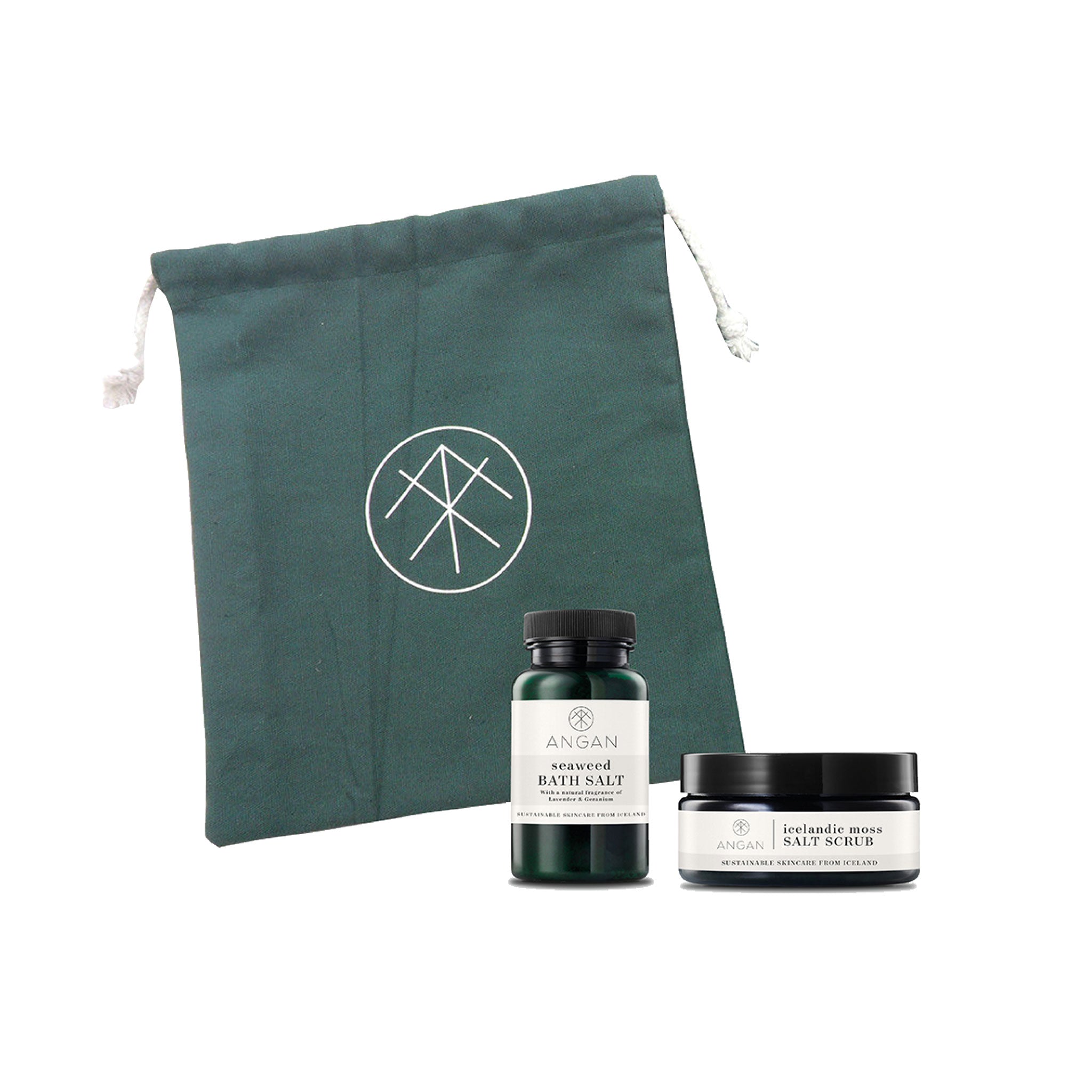 This selection of handcrafted bath & body products indulgences for detoxification, relaxation and glowing skin.
THIS SET INCLUDES:

Seaweed Bath Salt / 100gr
Relaxing and detoxifying blend of geothermal mineral rich sea salt, hand harvested Seaweed and therapeutic essential oils from Lavender and Geranium. The blend hydrates and softens the skin leaving the body refreshed.
Icelandic moss Saltscrub / 100gr
Exfoliating mineral rich salt scrub with handpicked Icelandic moss and a blend of nourishing and regenerative oils leaving the skin feeling soft and energized. With fresh citrus scent from therapeutic essential oils of Grapefruit and Bergamot.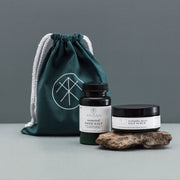 Mini Body Duo