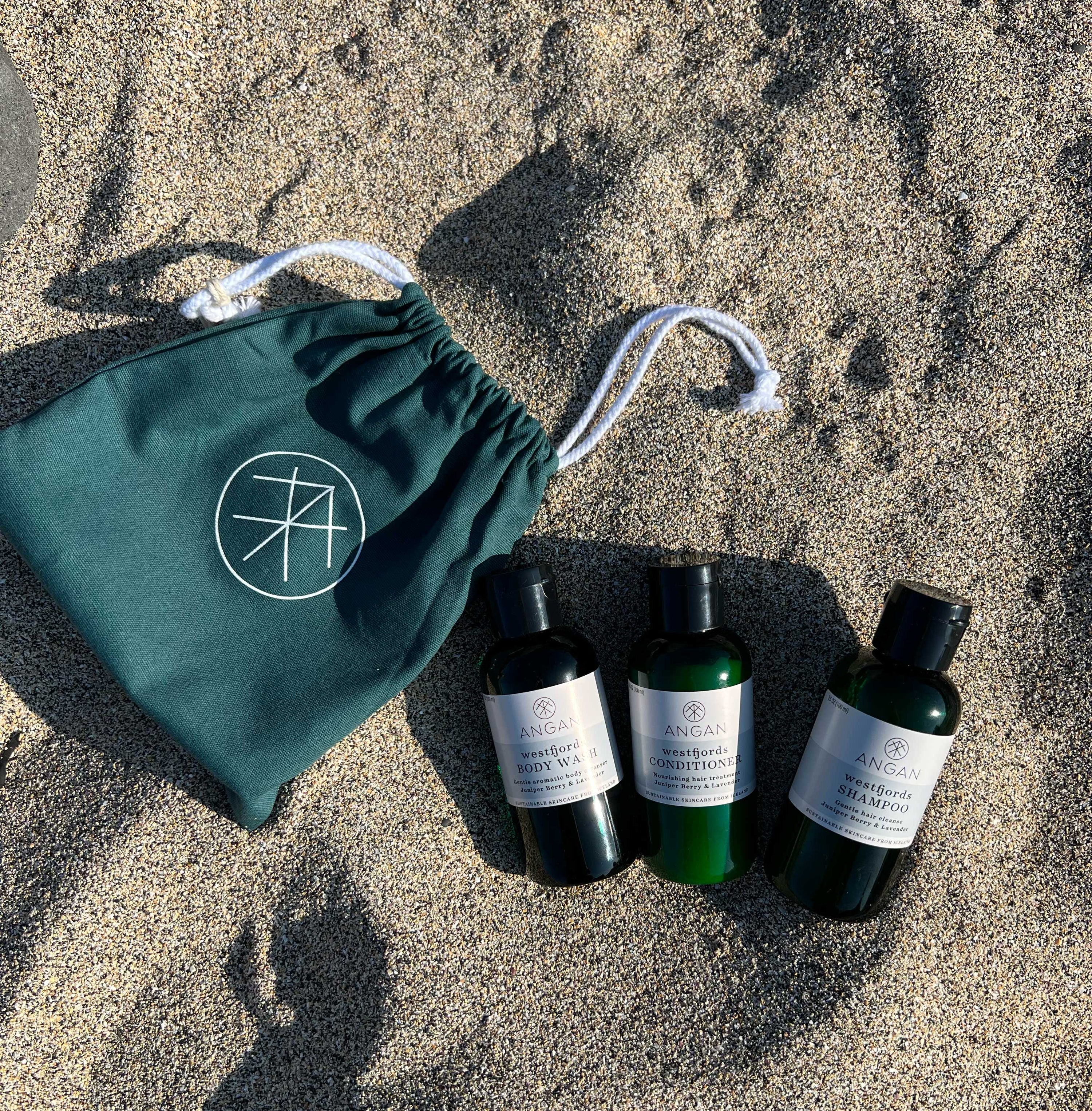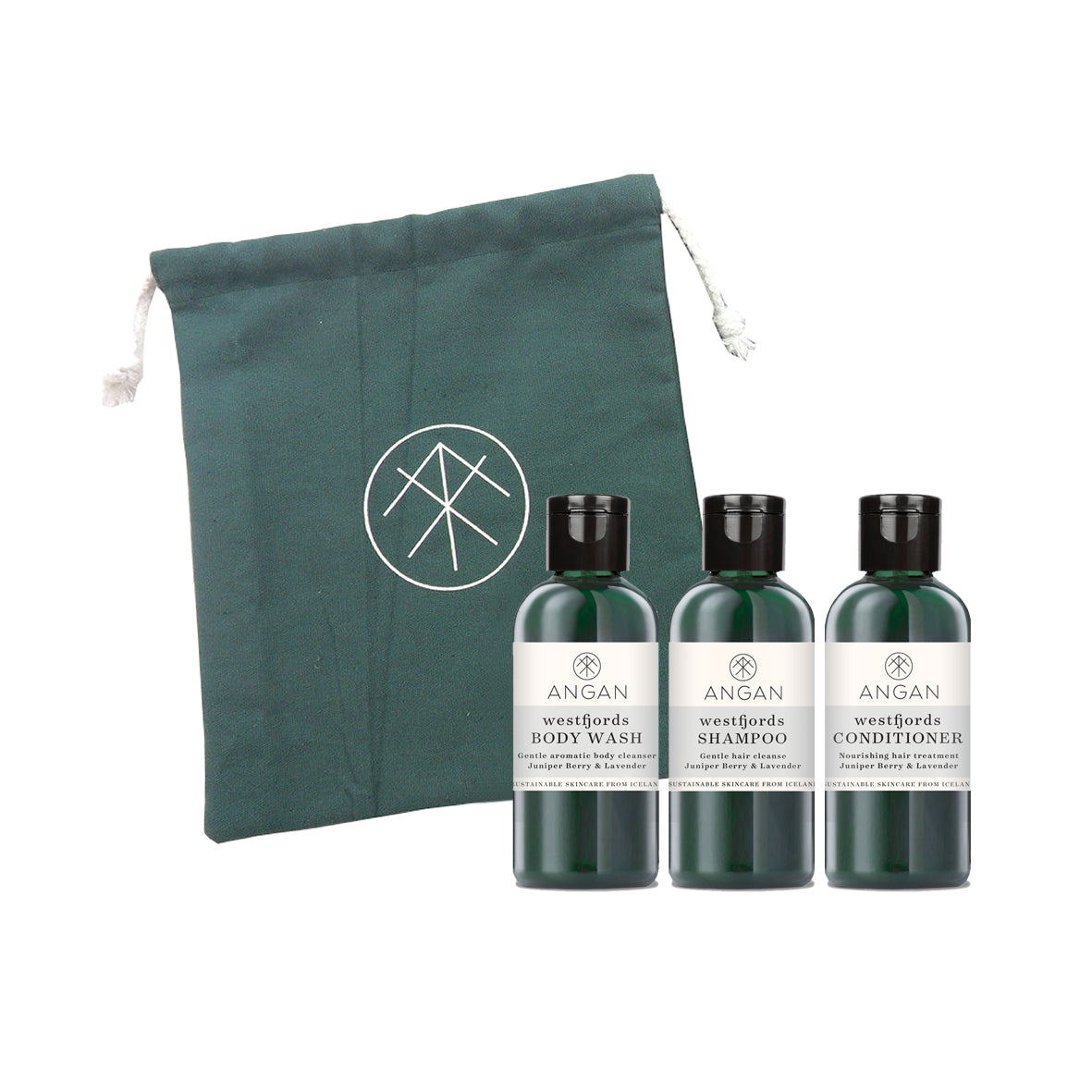 Mini Westfjords Travel Set
This selection of handcrafted hair& body products made with nourishing oils & wildcrafted Icelandic botanical extracts. 
THIS SET INCLUDES:

Westfjords Body Wash / 100ml
Our aromatic body wash is made with nourishing aloe vera, bilberry extract and gentle surfactants to restore moisture and leave the body clean and refreshed. The natural aroma is then highlighted with juniper berry, lavender and thyme that will take you on a journey to the remote Westfjords of Iceland.
Westfjords Shampoo / 100ml
Our all-natural Westfjords Shampoo is formulated to cleanse, moisturize and balance the hair and scalp without drying or reducing shine. The formula includes hydrating aloe vera, hibiscus extract, antioxidant-rich plum extract and wheat proteins for added volume and hydration.
 Westfjords Conditioner / 100ml
Our nourishing Westfjords Conditioner has been naturally formulated to soften, repair and hydrate the hair and scalp. Enriched with active wheat proteins, organic jojoba oil, aloe vera and red clover extract for added shine, nutrition and hydration.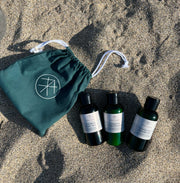 Mini Westfjords Travel Set